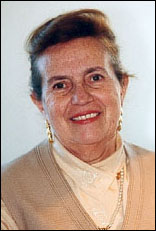 BancoPropiedades is a solid and reliable organization constituted in 1975 by Mrs. Berta Valenzuela Echeverria, real-estate agent of the Catholic University of Chile. From then on she has been leader in the intermediation of brokerage of properties in Santiago's sector east.
We maintain this leadership, in brokerage of properties, using the latest technology, standing out as much as for the quality of our services like picking out the best properties of market.
Day by day we act professional and ethically, giving our clients a clear, precise and truthful information so that he/she takes correct desioniones.
We assume the responsibility of defending the interests, not only the client that appeals to our services, but rather also to the well being of the family group.